By Jeremiah the 6th grader
Potion brewing in minecraft is quite complicated, so I'm going to show you how to make a few easy to make potions.
First of course you are going to need 1 blaze rod
And 3 cobble (cobblestone) to make a Brewing Stand, and
blaze powder
for the fuel. In order to make most potions you need to make an awkward potion
, and in order to do that you are going to need nether wart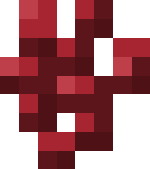 and water bottles
1.Potion of Swiftness. add sugar
➝
2.Potion of Poison, add spider eye
➝
3.Potion of Invisibility, add Golden carrot
➕ Fermented spider eye
=
I hope this was helpful to all of you minecrafters out there!